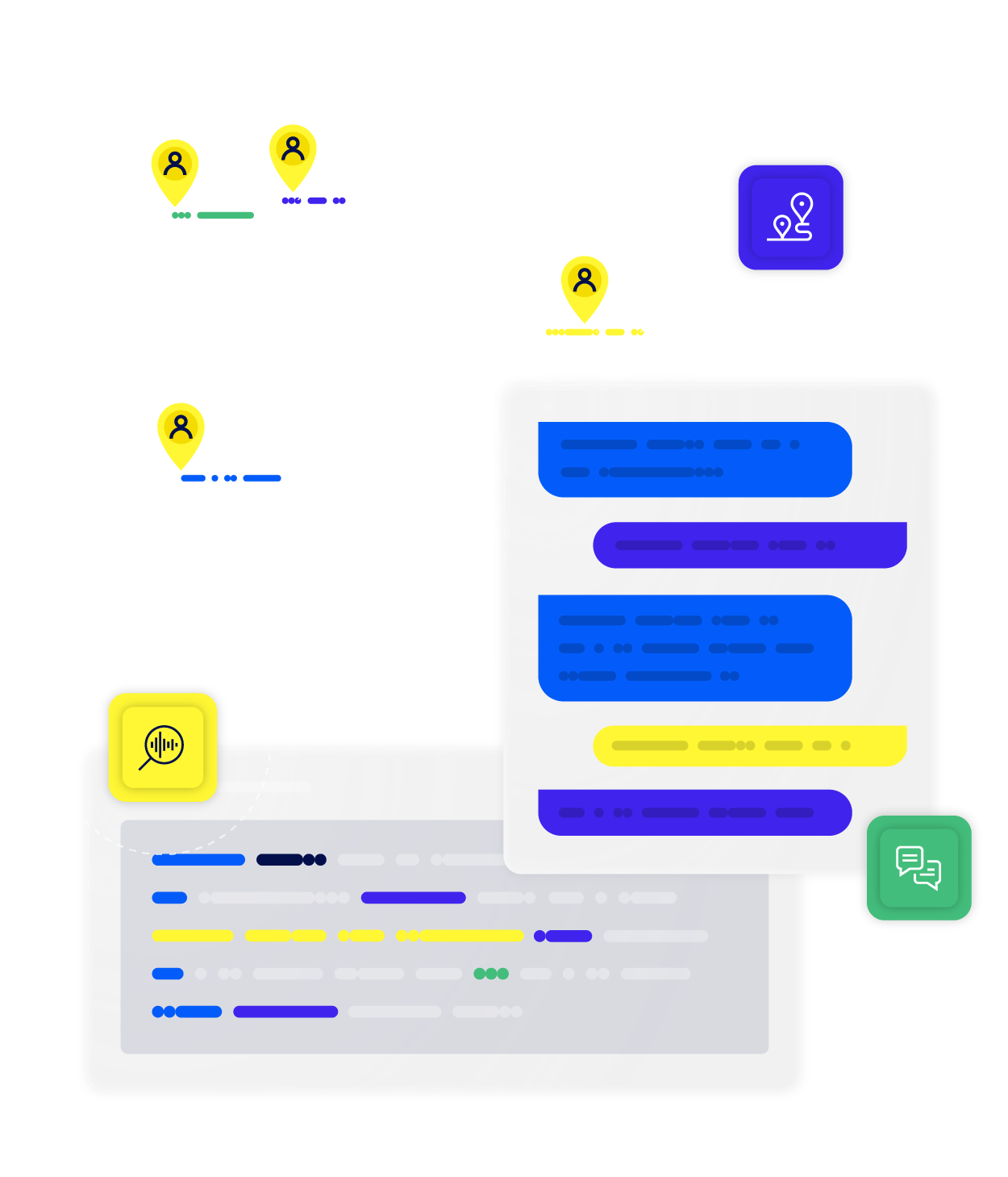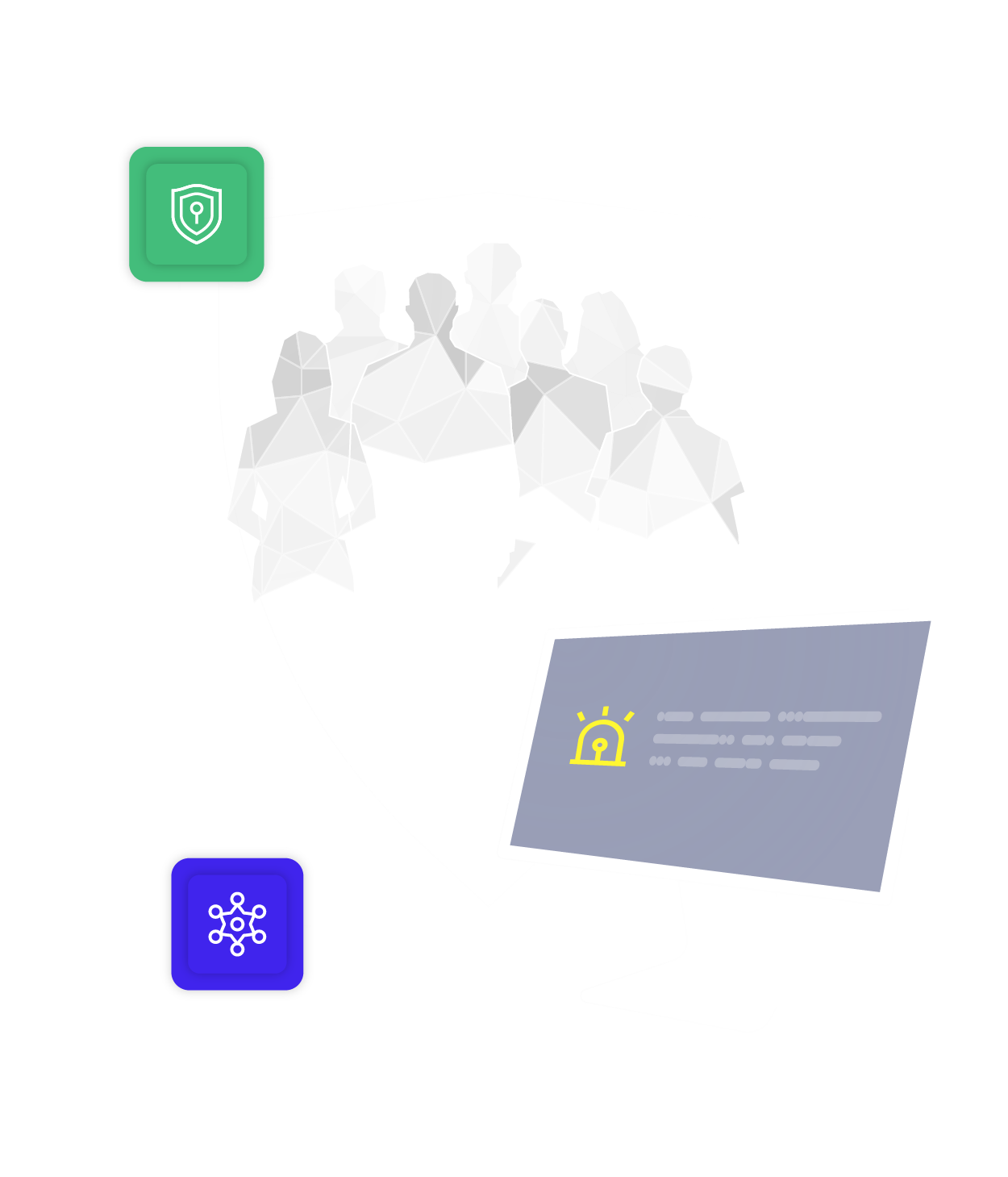 Verus in action
Here are some use cases where Verus enhanced safety.
Mental Health
Verus provides constant insight into the emotional, psychological, and social well-being of all inmates, prioritizing the prevention of mental crises and suicide attempts.

Continuing Criminal Enterprises
Verus supports investigations targeting long-term, coordinated felony violations involving five or more individuals. Our focus is to hold those accountable who organize, manage or supervise these criminal activities and profit from them.

Drug Trafficking Organizations
Verus supports investigations into sophisticated organizations composed of multiple DTOs and cells with specific assignments such as drug transportation, security and enforcement, or money laundering. DTO command-and-control structures are based outside the country and pose a great risk to US Homeland Security.
Human & Sex Trafficking
Verus supports the prevention of exploitation of people through force, coercion, threat, and deception. This includes human rights abuses such as debt bondage, deprivation of liberty, and lack of control over freedom and labor.
Public Health & Safety
Verus supports the protection of public health and public safety. Some use cases include alerting authorities to large shipments of fentanyl and thwarting numerous active shooter plots.

Facility Safety
Verus recognizes that correctional facilities have a duty to ensure the safety of both individuals in their custody and personnel working within the facilities. The priority of Verus is to preserve life and liberty for all and to prevent harm to anyone residing or working in or near a correctional facility.
Verus features
Verus empowers your team to make informed decisons and take immediate action.
Here's how it works.
Search
Fast, accurate, and easy to use. Search through millions of transcripts at sub-second speeds
Search by keywords, phrases, and entities or use our advanced search capabilities
Filter and drill down into your data for a detailed understanding of the communications taking place
Clearly view results via our patented conversational overlays
Continuous Monitoring
Real-time visibility into your communications during an active investigation, emergency situation, or public health crisis
Create customized alerts, enabling you to respond quickly and effectively to any situation
Monitor communications and isolate what is relevant, enabling you to track developments and identify trends
Built-in monitoring and notification management
Link Analysis
Visually identify patterns and connections within your data to better understand complex communication networks
Patented graph technology to search communication networks with visual representation
Advanced network analysis helps to eliminate irrelevant data and prioritize the most important information for you
Accelerate investigations by identifying critical information and uncovering hidden connections within minutes, not months
Lexicon
Easily identify and understand terminology and slang for heightened insight and context
Holistic view showing frequency of all lexical categories, terms, and synonyms
Ability to modify the Lexicon to fit your jurisdictional needs
Stay up to date as new terms and synonyms are uncovered
Expand your searches by including related terms and variations
What our customers are saying
Through LEO's AI platform Verus, my unit has been able to save valuable time, glean necessary intelligence and protect life. The platform has literally transformed the way we do business.
Commander of Major State Prison Facility
Verus allows us to focus on what is important. Our Detectives and Intelligence Analysts have saved countless hours listening to jail calls by conducting keyword and/or phrase searches. This software has saved our department a lot of time and money.
Sergeant of Major City Police Department
Verus has helped to revolutionize intel gathering. Their platform has greatly enhanced the law enforcement community's ability to quickly hone in on the details that matter quickly without lag and endless hours of having to listen, wait and hope for intel to eventually surface.
Sergeant Sheriff's Office
Verus training
Our Verus experts are available to provide customized staff training to help accelerate adoption and optimize results.
Request training
See Verus in action
Get in touch with our experts and discover how Verus can help you maximize your data potential.
Request a demo